Aku-Aku Eclipse

Easter Island

July 11th, 2010
---
Ahu Akivi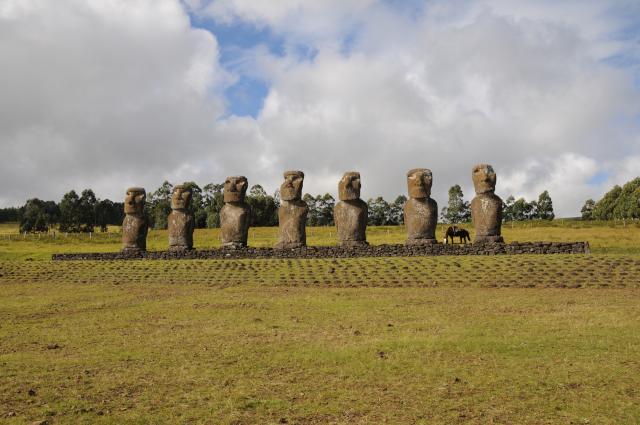 | | | |
| --- | --- | --- |
| 2010-07-08 21:39 UTC | Click images for enlargements. | |
This group of seven moai is one of the most iconic images of Easter Island. It is unique in being the only moai platform located inland rather than along the coast, and that the statues face out to the sea rather than inland.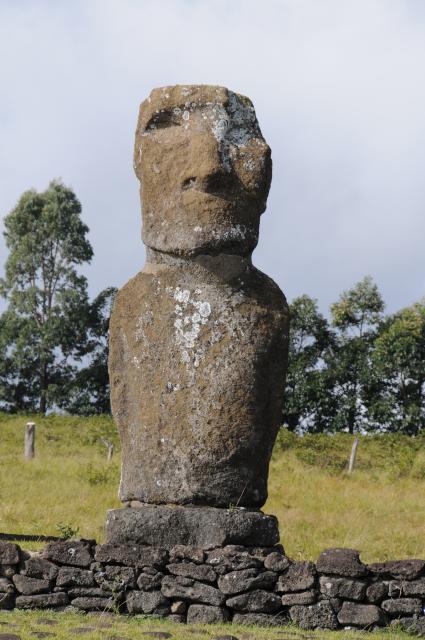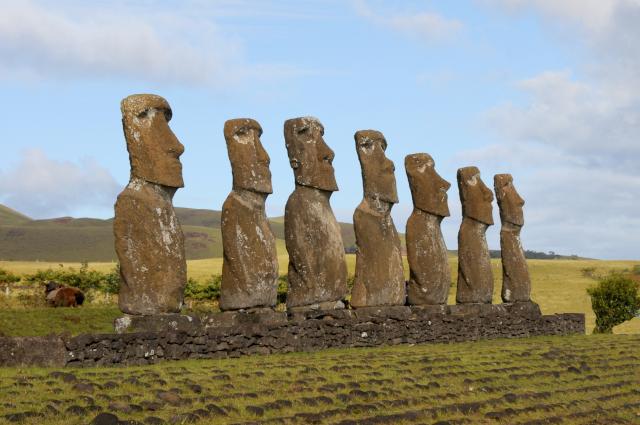 The platform is aligned so that at the equinoxes the moai look directly at the setting sun.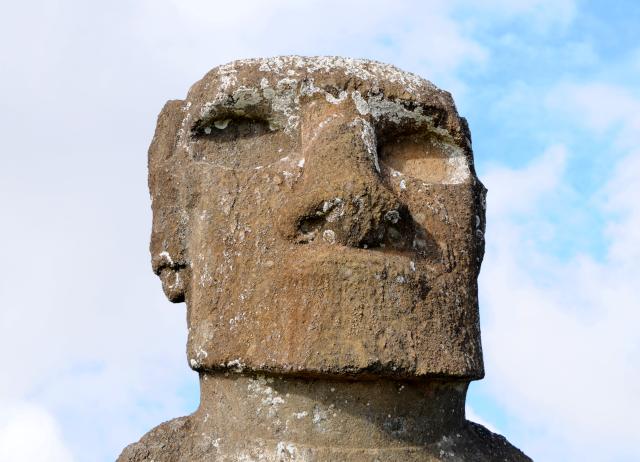 The moai, which had been toppled, were erected on the platform in 1960 by a team of archaeologists using techniques believed to have been used by the islanders in originally raising the statues.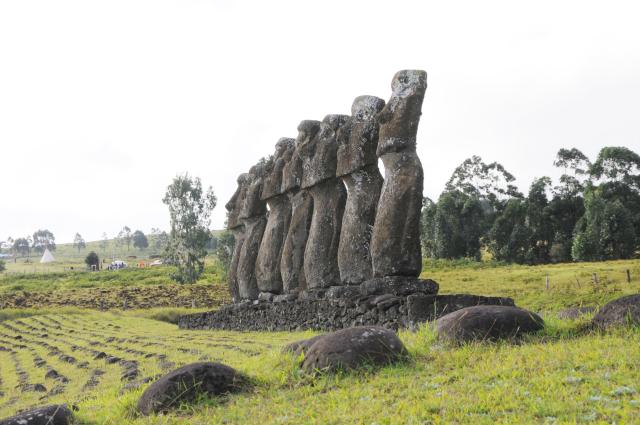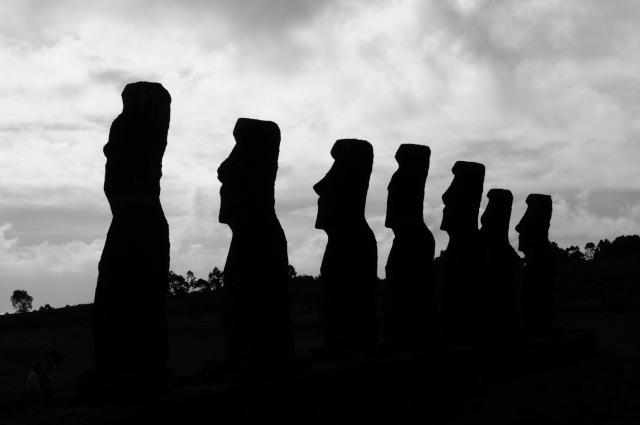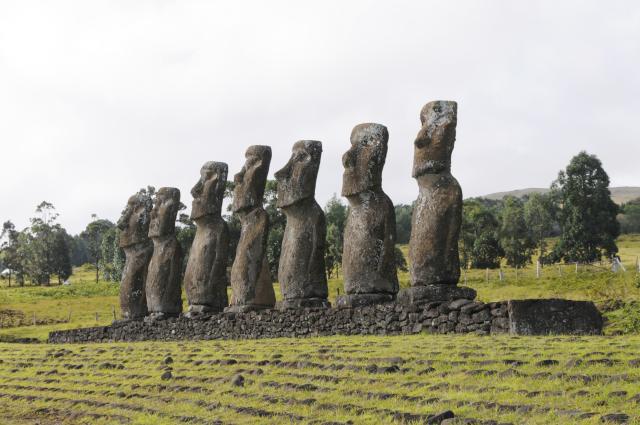 ---