Aku-Aku Eclipse

Easter Island

July 11th, 2010
---
Rano Raraku (Moai Quarry)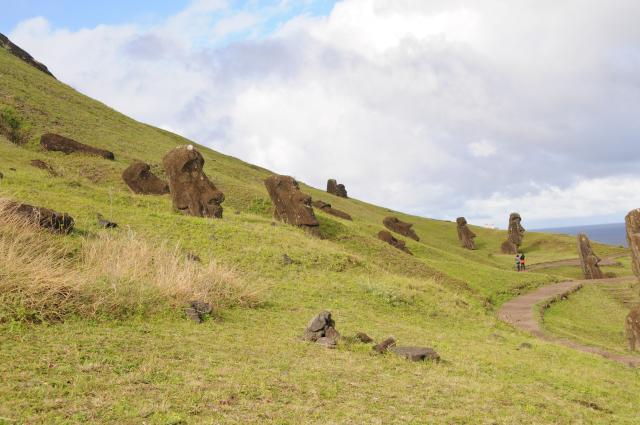 | | | |
| --- | --- | --- |
| 2010-07-09 21:44 UTC | Click images for enlargements. | |
One of the most fascinating sites on the island is the volcanic crater of Rano Raraku, where volcanic tuff from which the moai are carved was quarried. This is the only location where this stone occurs on the island, and hence all moai, wherever found, were originally made here and transported to the platforms on which they were erected.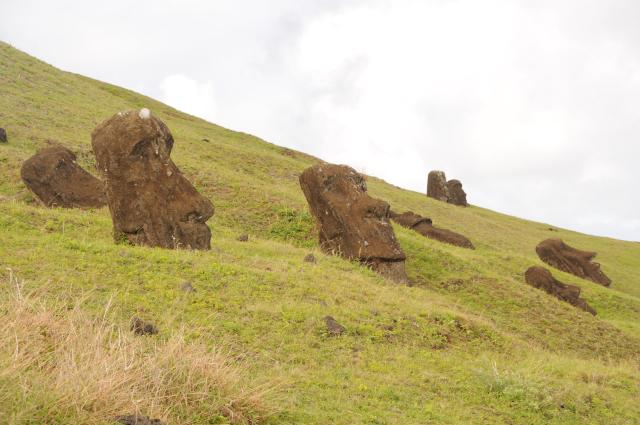 It is said that the moai were quarried and carved by a class of artisans specialising in this work. They were made to order for a clan, and perhaps one reason so many still remain at the quarry site is that they were never paid for as the society collapsed.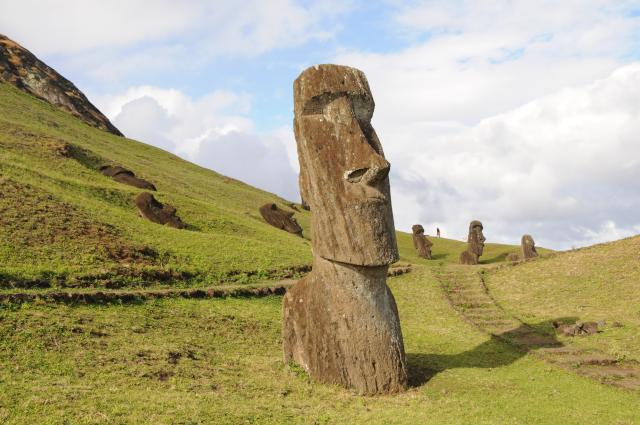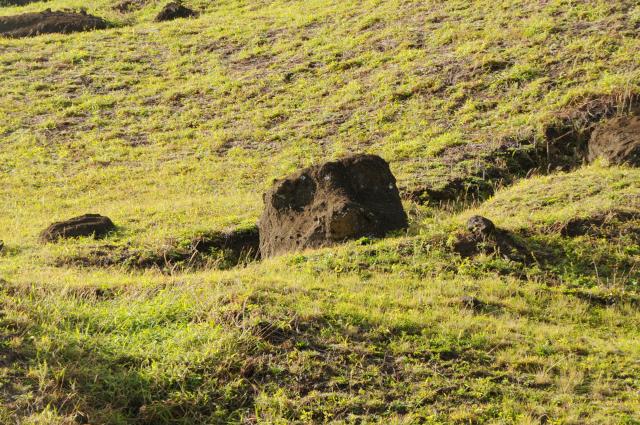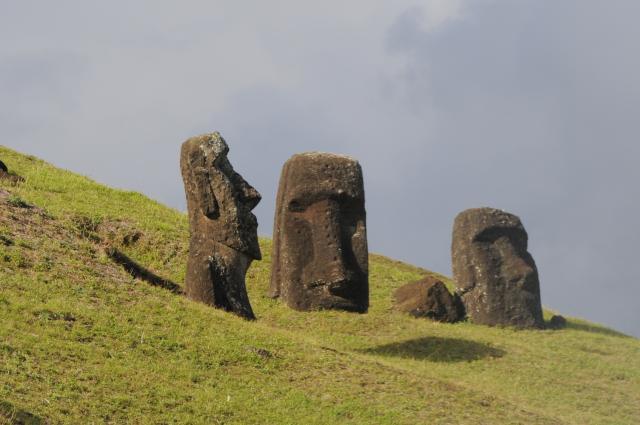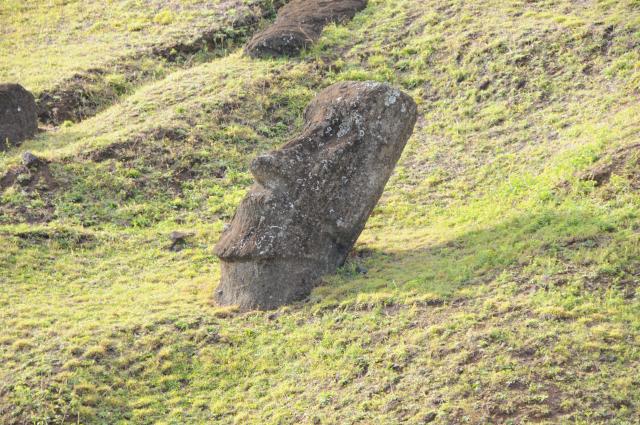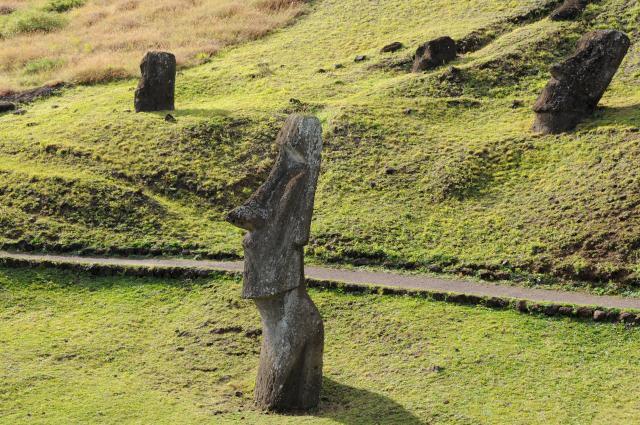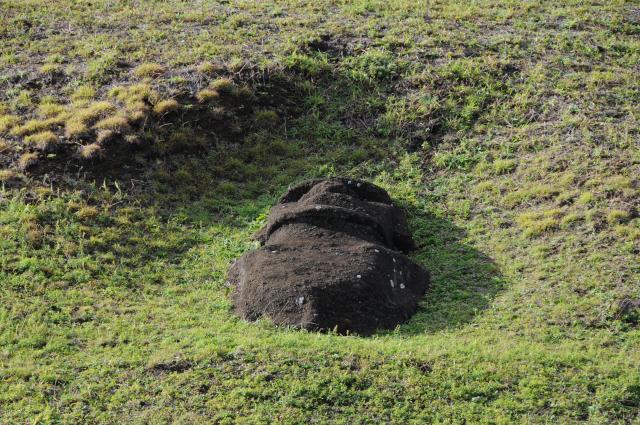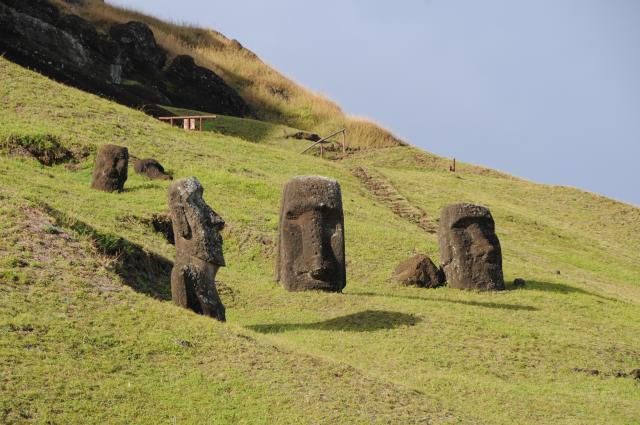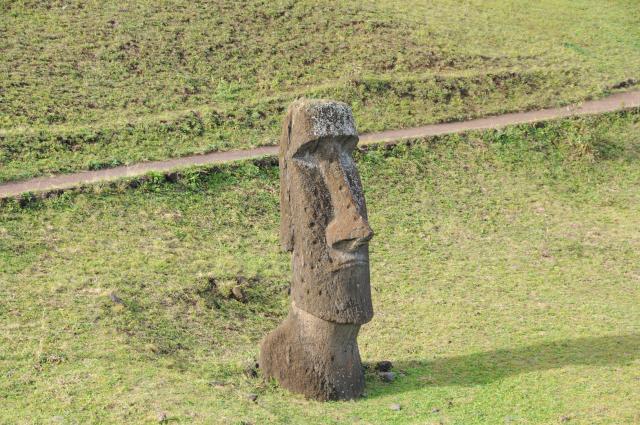 The holes in the skin of some of the moai are believed to represent tattoos.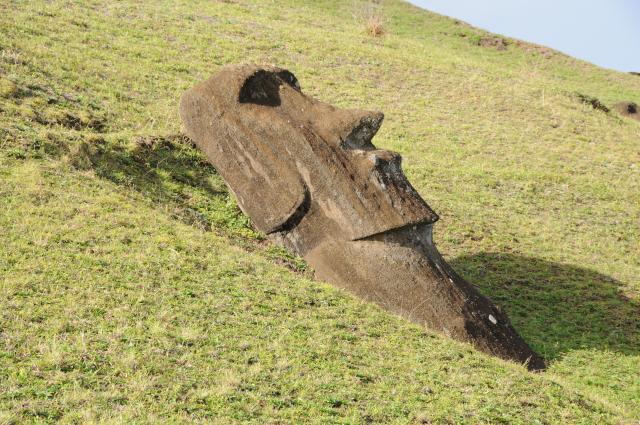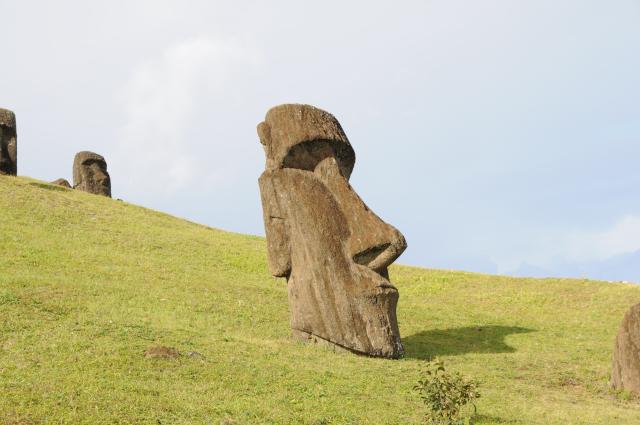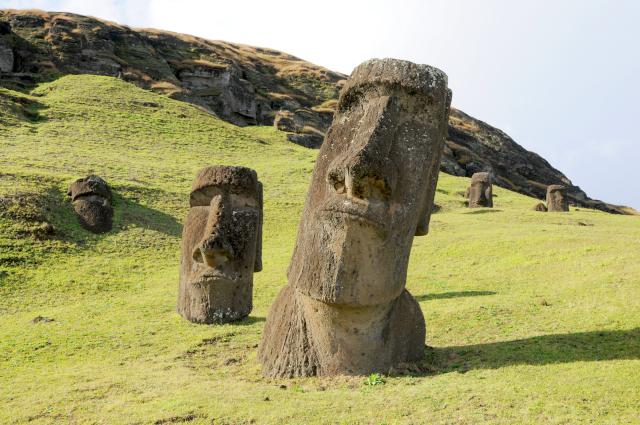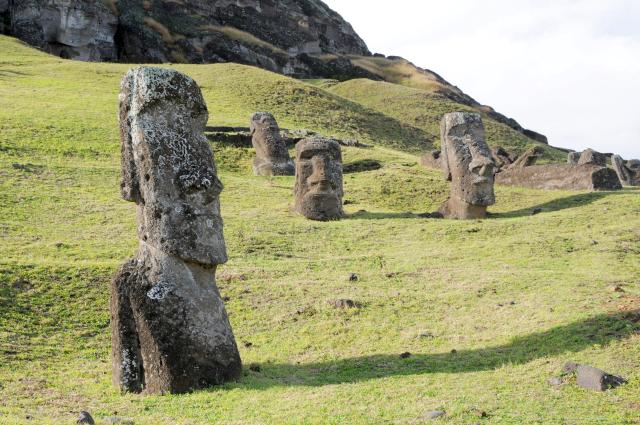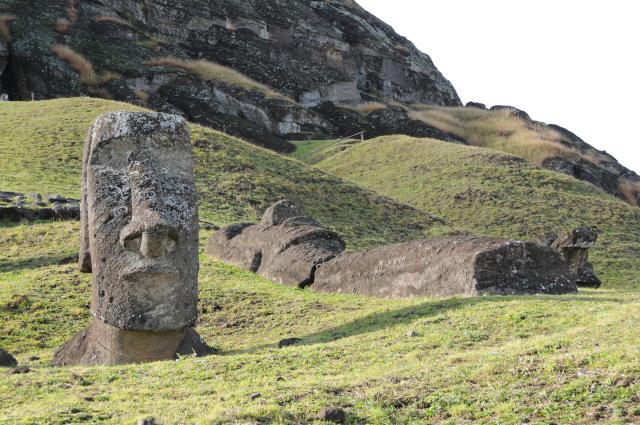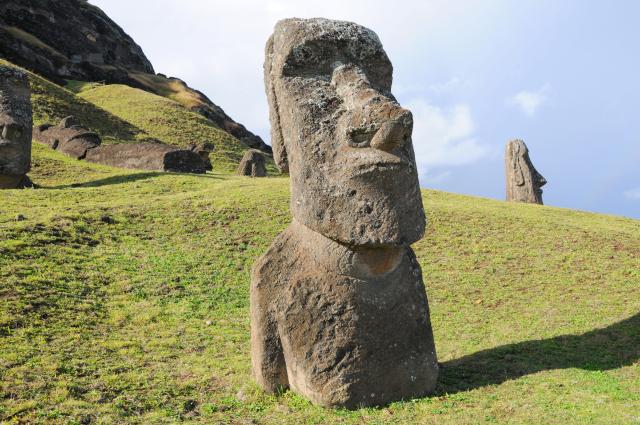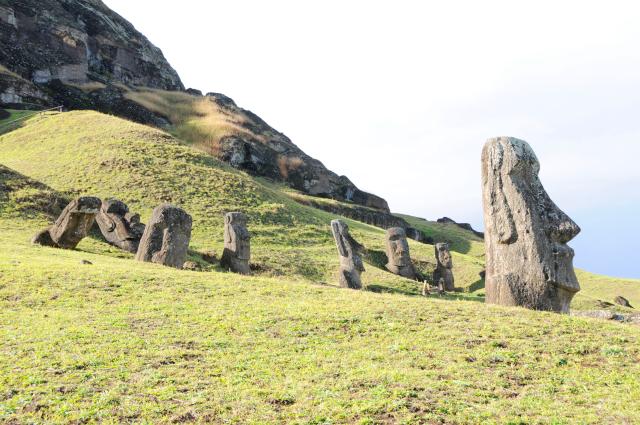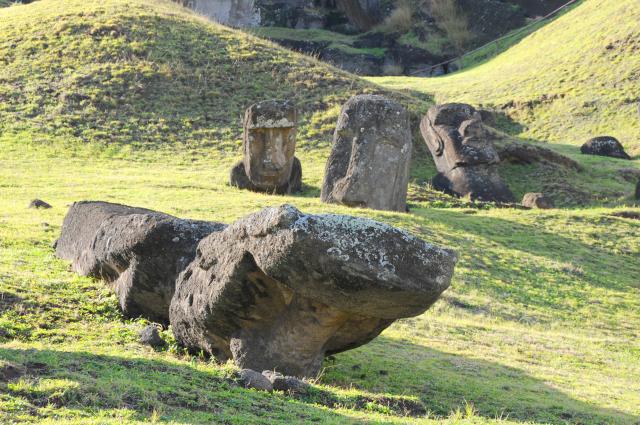 I've had days like this.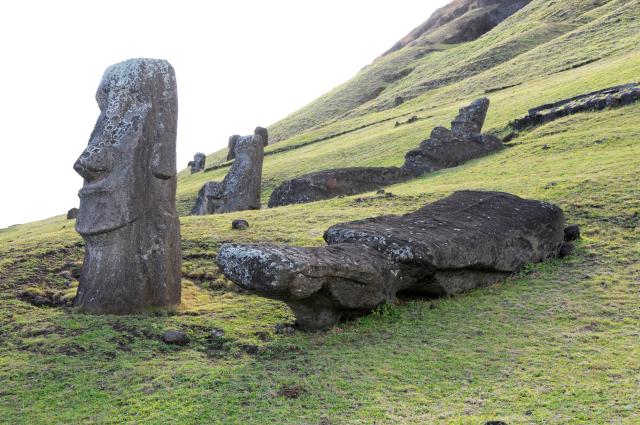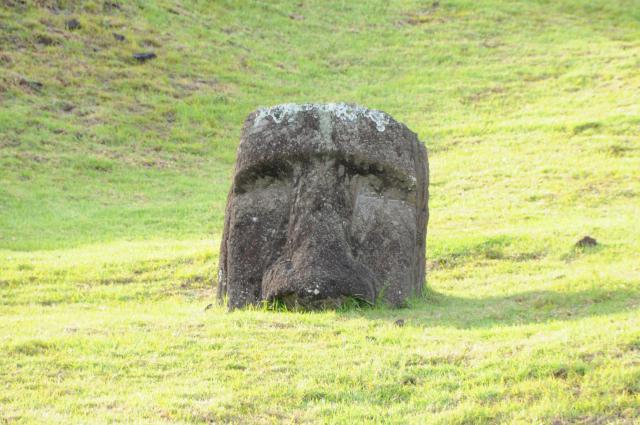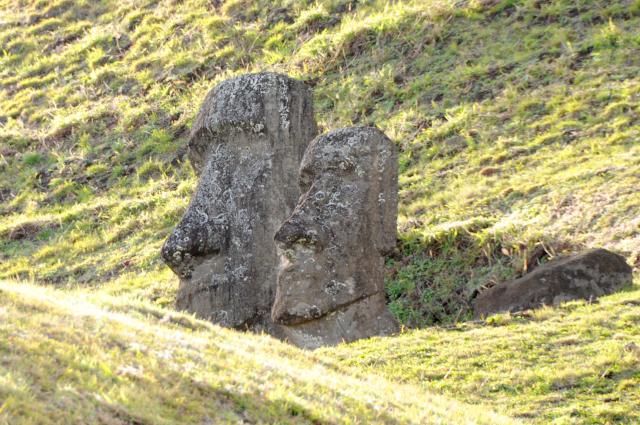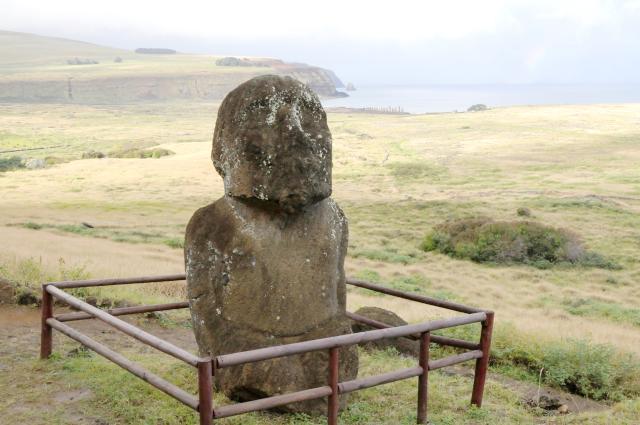 This unique figure, named Tukuturi, was almost entirely buried when discovered; it has since been excavated and erected along the trail up the mountain. Unlike any other moai, it is kneeling, and has a fairly natural rounded head and a goatee. In the distance, to the right of the statue's head, you can see the moai of Tongariki along the coast.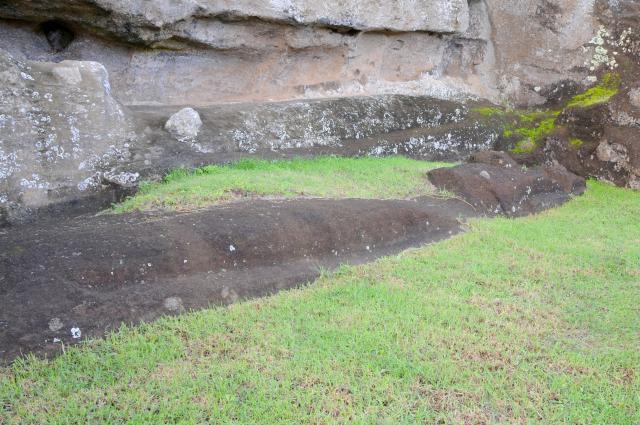 These two large moai were never completed and remain attached to the underlying rock. Most of the carving of a moai was done in place with the figure horizontal, then the statue would be undercut into a keel, then finally separated from the rock below.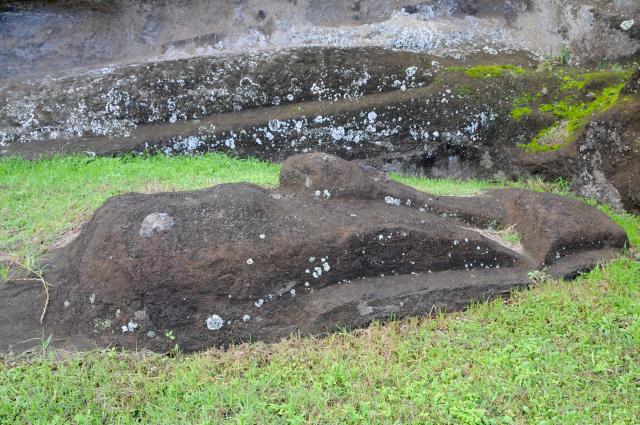 For some reason, this moai's head reminds me of Alfred Hitchcock.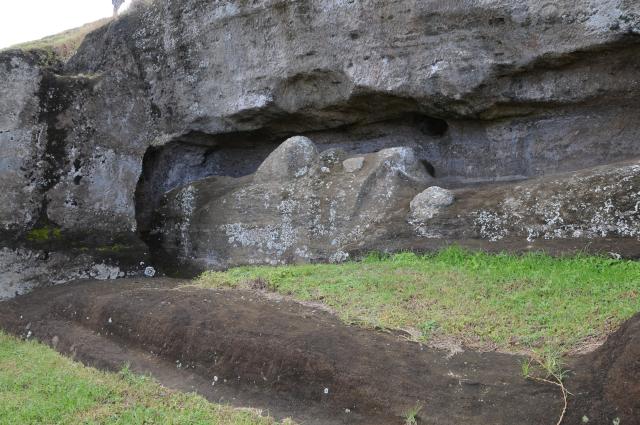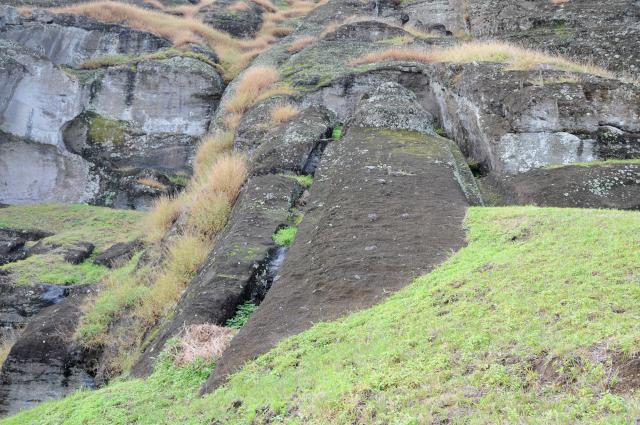 This monster moai, 21 metres in height, was never finished. Perhaps those who commissioned it had second thoughts about transporting such a behemoth from the quarry all the way to its destination somewhere along the coast.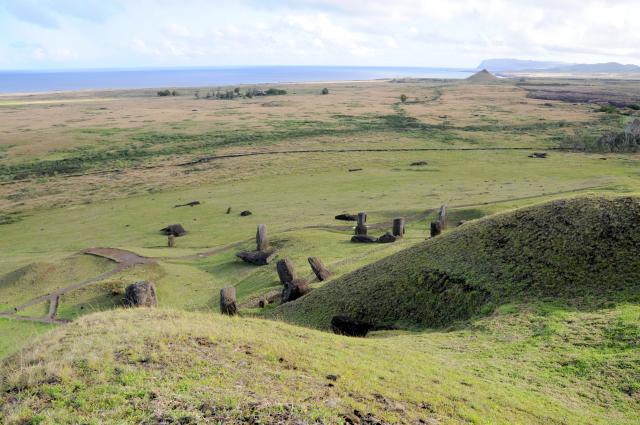 ---