Aku-Aku Eclipse

Easter Island

July 11th, 2010
---
Ahu Tongariki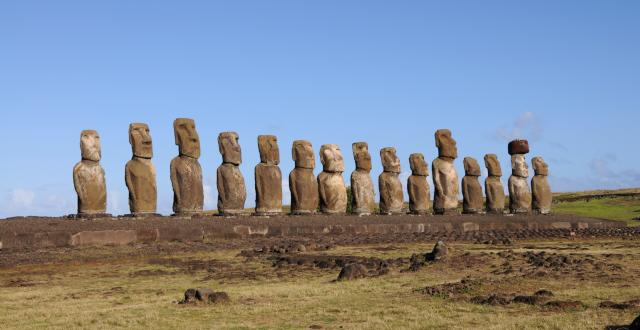 | | | |
| --- | --- | --- |
| 2010-07-11 22:33 UTC | Click images for enlargements. | |
This spectacular site, not far from the moai quarry at Rano Raraku, is home to the largest moai platform ever built, with fifteen moai which, after being damaged by the 1960 tsunami, were re-erected between 1992 and 1995 by a Japanese group. Several of the statues originally sported topknots, but only one has been restored.
Bugs on flowers—Easter Island edition!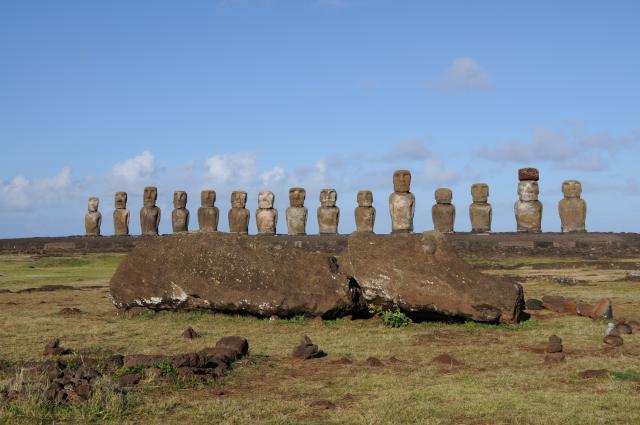 A toppled moai lies in the foreground.
This view of the moai in the distance shows a slab containing petroglyphs in the foreground.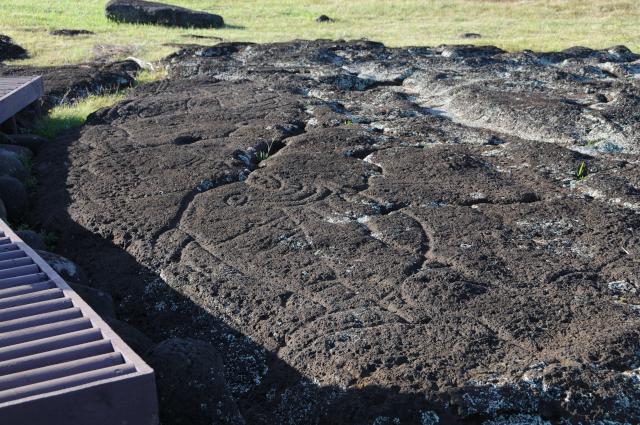 A fish petroglyph on the slab. Note the round indentations along the edge of the slab.
This slab contains a birdman petroglyph and more indentations, which are said to have represented births to the clan responsible for the site.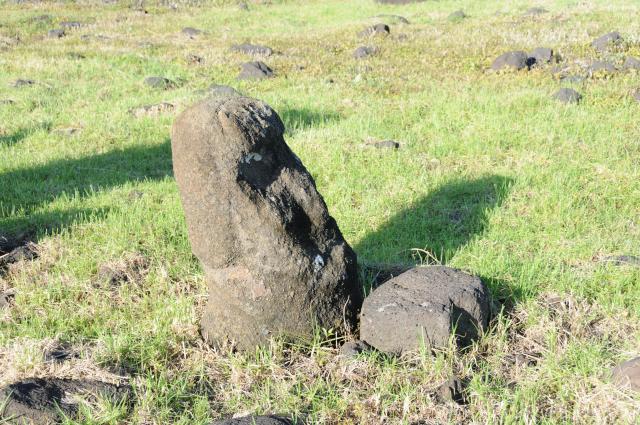 This small moai head is in an isolated part of the site.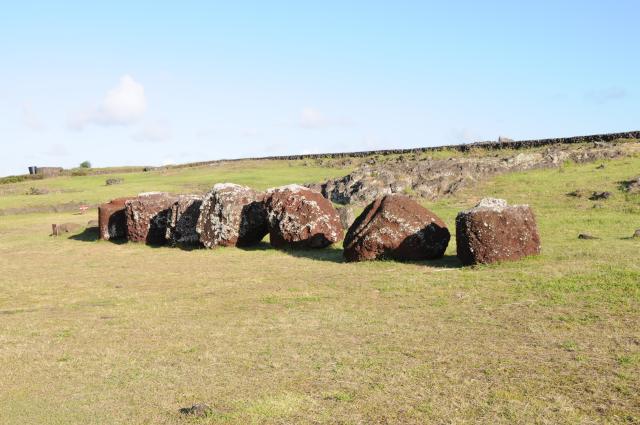 Topknots for moai at the site were separated from their statues and swept inland by the 1960 tsunami. They have been collected and returned to the site but, with the exception of one, not placed atop the statues.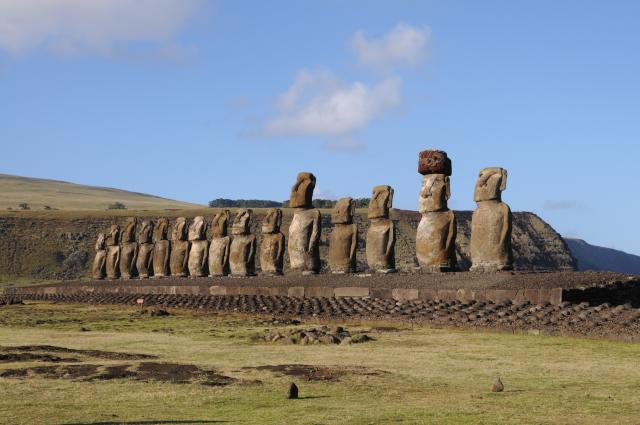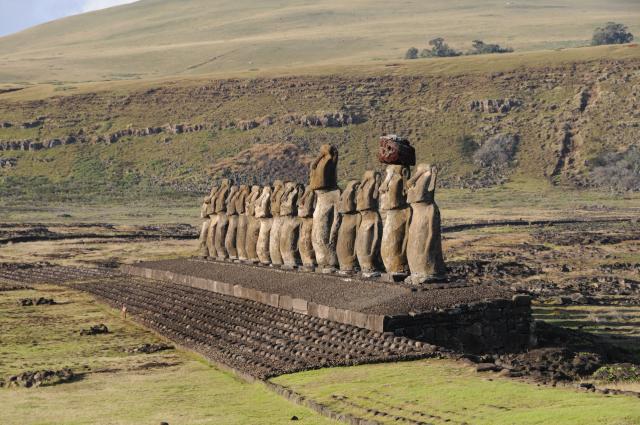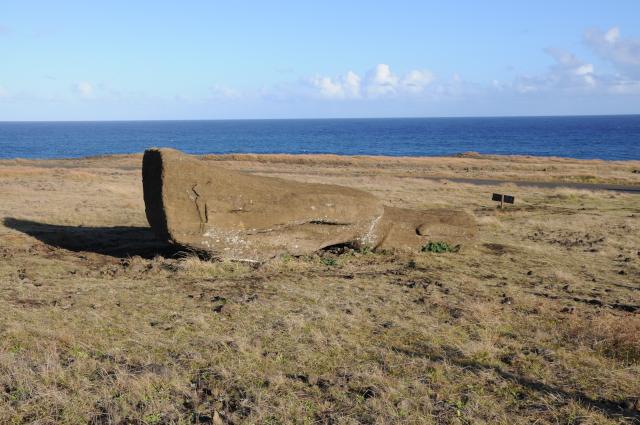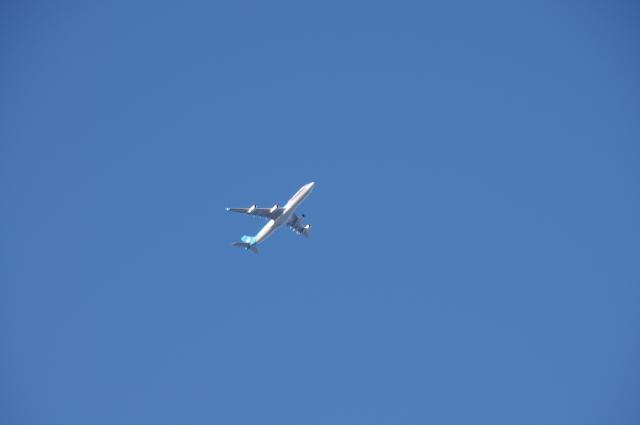 With the eclipse over, a jet full of eclipse chasers who flew in for the eclipse from Tahiti eclipse morning head back to French Polynesia the same afternoon.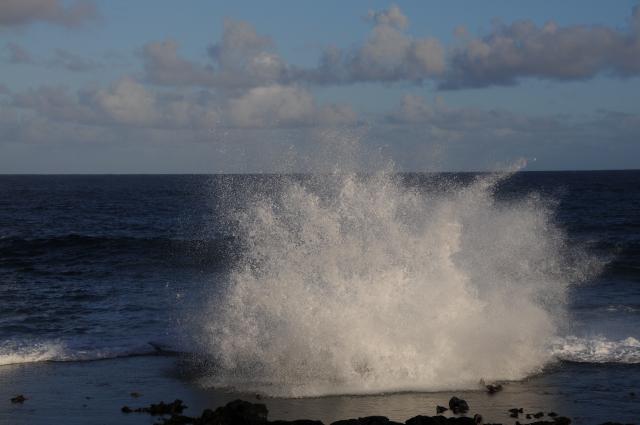 The surf at this site can be spectacular.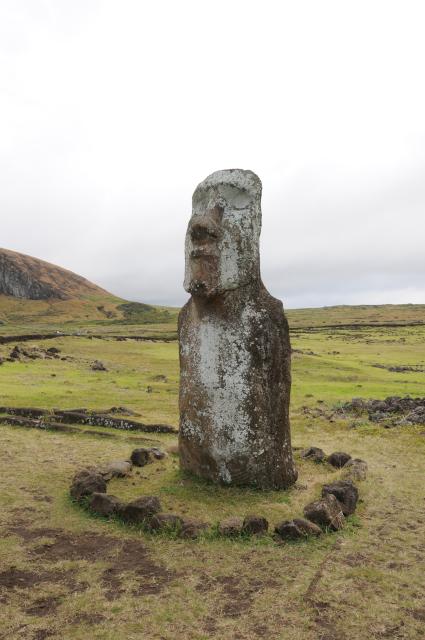 This "travelling moai" has been to Japan and back, as part of the arrangement with the Japanese group who restored Tongariki.

---