Aku-Aku Eclipse

Easter Island

July 11th, 2010
---
Rano Kau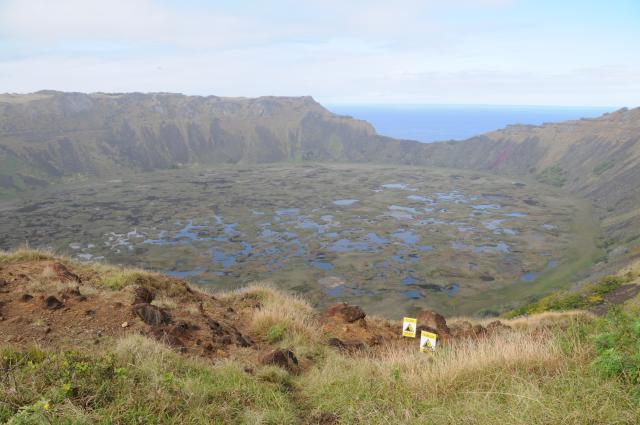 | | | |
| --- | --- | --- |
| 2010-07-12 17:37 UTC | Click images for enlargements. | |
Overlooking Hanga Roa, the extinct crater of the Rano Kau volcano is filled with a crater lake. When we arrived, a squall was just moving past and it was a bit hazy, but the site was breathtaking nonetheless.

This site demands a panorama, so here you go! Click the "Explore panorama" link to view this monster image, using your browser's scroll bars to move around.

The volcano's summit, at 410 metres the highest point on the island, provides a superb view of the rest of the island. Here's a panorama taken from that vantage point.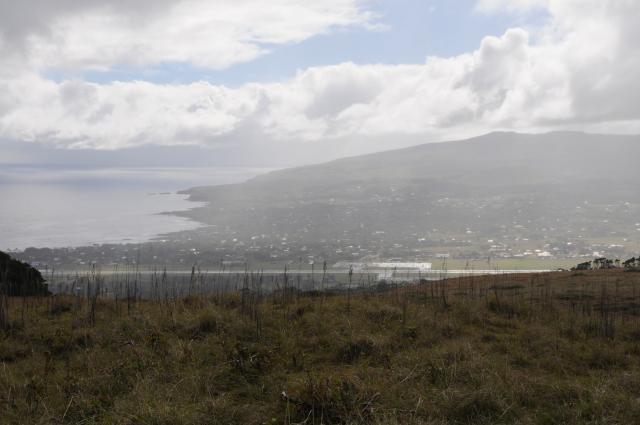 The impressive 3,318 metre runway of Mataveri International Airport is in the foreground with Hanga Roa behind.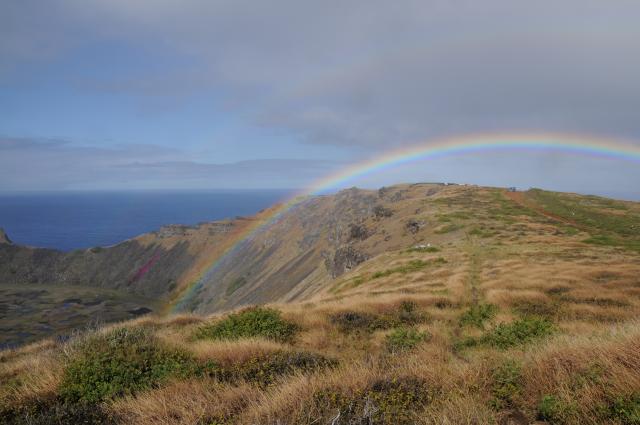 We got a little wet after first arriving at the crater, but it was worth it as this magnificent rainbow appeared, complete with supernumerary bow, both apparently ending in the crater. Between the rainbows, the purple splotch on the side of the crater is a patch of bougainvillea which has taken root there.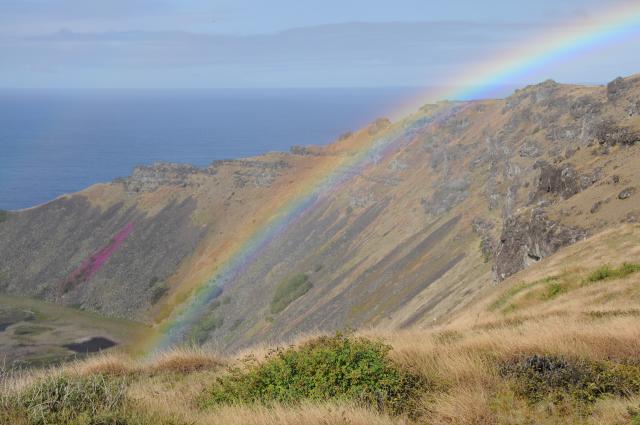 ---