---
Move mouse over image for contemporary view; move mouse outside for historical image.
If image doesn't change, click image to toggle between "then" and "now" views.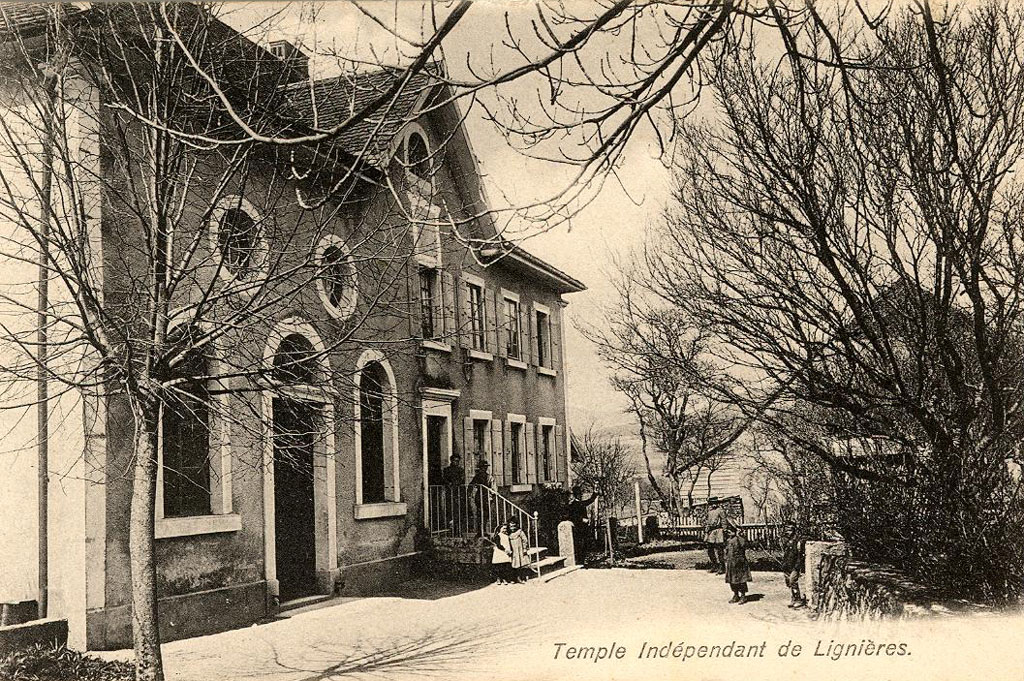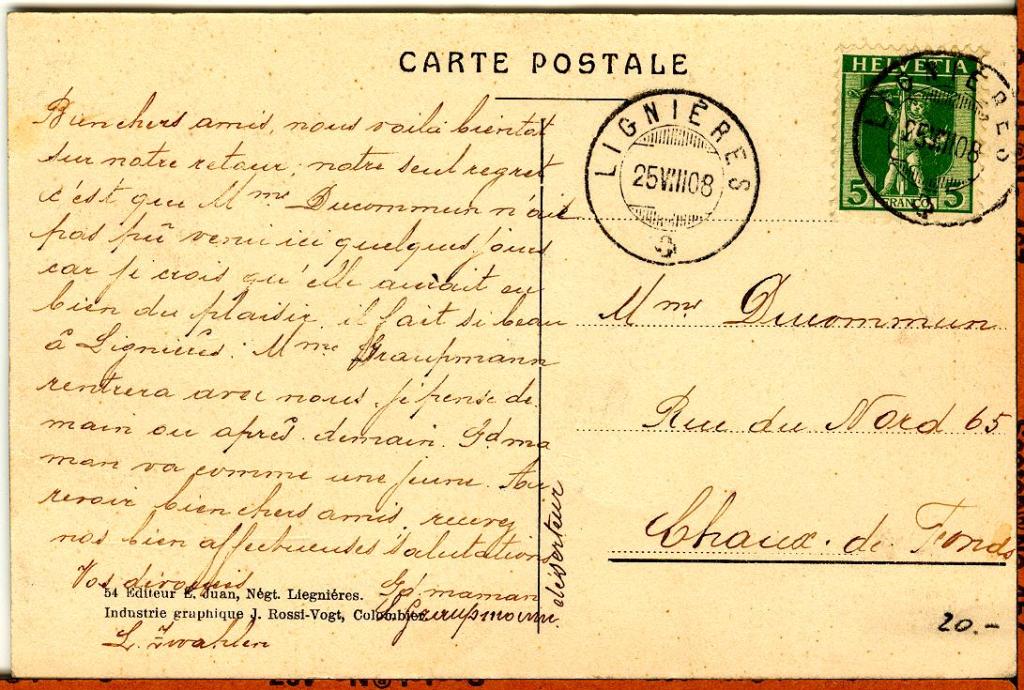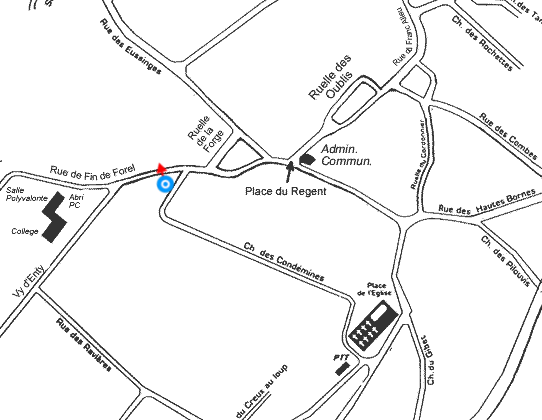 The historical photograph is courtesy of M. Werner Löffel of Lignières, who kindly contributed images of his post card collection to the archives of the Fondation de l'Hôtel de Commune de Lignières.
---